Brief Introduction
Bodor smaller and lighter Laser Marking Machine has unique and ingenious design.It is a smaller and lighter machine in Bodor laser.Large flat marking and could marking everywhere.Bodor smaller and lighter laser marking machine Compact and powerful, is the perfect tool for all of your laser engraving and marking needs.

Fiber Laser Marking Machine now has been widely applied in the metal industry, non-metal industry and special industries. It is commonly seen in the jewelry laser marking, energy saving lamp laser marking, fasteners laser marking, capacitor aluminum case laser marking, grinding wheel laser marking, automotive accessories laser marking or even eggs laser marking. Thus it can be seen that, fiber laser marking machine is a rising star today.


Features
Smaller and lighter machine.
Handheld laser marking.
Aluminum marking holder.
Lifting column.
Separable working table.
Three-in-one power.
3 years warranty.
Technical Parameter
Model: BML20FS BML30FS
Working Area: 100*100mm(Options:200*200mm)
Laser Power: 20w/30w
Frenquency: 20KHz~60KHz/20KHz~80KHz
Laser Wavelength: 1064nm
Minimum Line Width: 0.02mm
Minimum Characte: 0.15mm*0.15mm
Engraving Line Speed: ≤7000mm/s
Repeatability Accuracy: ±0.01mm
Unit Power: <0.5kw
Laser Module Life: >100000 hours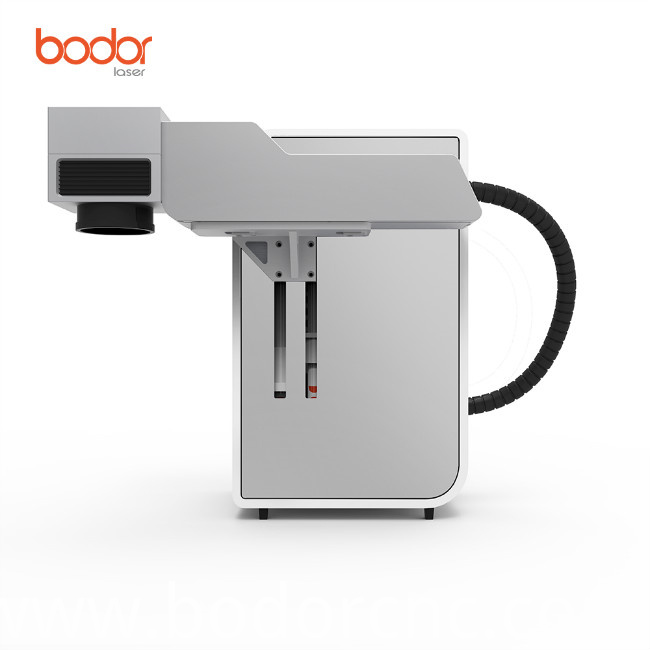 Product Categories : Laser Marking Machine > Portable And Separable Marking Machine