Brief Introduction
High Power Laser Cutting Machine use flake graphite cast iron, the lowest tensile strength of which is 200MPa. High carbon content, high compressive strength and high hardness. Strong shock absorption and wear resistance. Low thermal sensitivity and bed gap sensitivity reduce the loss of equipment in using, so the machine accuracy could maintain for a long time, and no deformation in a life cycle. High power Laser Cutting Machine is suitable for cutting carbon steel, stainless steel, aluminum, brass and alloy metal materials.
Features
Super-power, for thick and thin plates.
A cast iron bed lasts forever.
Automatic nozzle changer.
WIFI remote intelligent assistance.
Auxiliary gas low pressure alarm function.
Environment friendly and Healthy.
BodorNest intelligent typesetting programming system.
Aesthetics was introduced to industrial ID, perfect combination of technology and aesthetics.
Intelligent alarm system.
Technical Parameter
Model S3015 S4020
Working Area 3100*2000mm 4070*2040mm
Laser Output Power 15000w/12000w/10000w/8000w/6000w/4000w
X/Y-axis positioning accuracy 0.05mm
X/Y-axis repositioning accuracy 0.03mm
X/Y-axis Max. linkage speed 200m/min 160m/min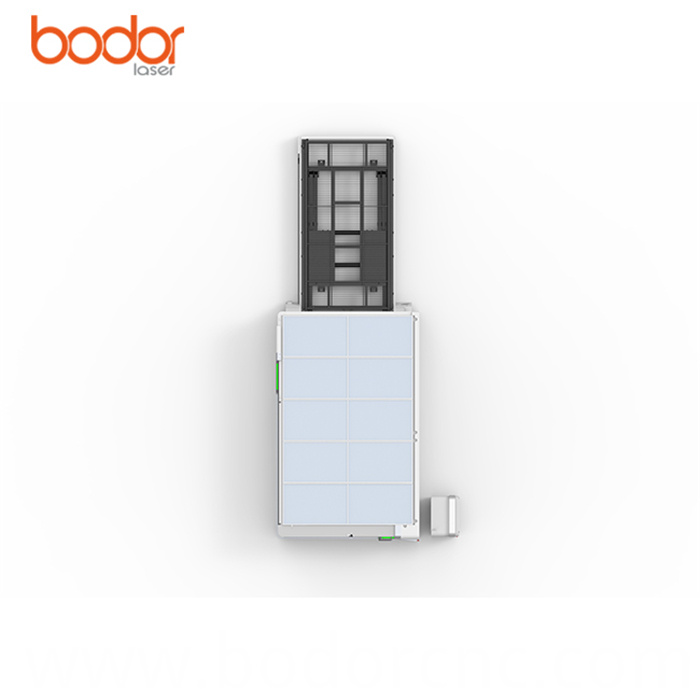 Product Categories : Laser Cutting Machine > Fiber Laser Metal Sheet Cutting Machines