Brief Introduction
Fiber Laser Cutting Machine adopts marble countertop, high precision, low linear expansion coefficient; no rust, easy to maintenance; acid and alkali resistance; high hardness, wear resistant, antimagnetic; ensuring the stability of accuracy during high-speed operation, improving processing performance. Fiber Laser Cutting Machine is suitable for cutting carbon steel, stainless steel, aluminum, brass and alloy metal materials.
Features
Linear motor makes cutting more precise.
Marble countertop is more professional.
Full enclosed design,360° protection.
High speed, high acceleration, high accuracy.
Air jig makes position more accurate.
Small processing area, flexible and space saving.
Strong stability, high precision, 20 years without deformation.
More convenient for connecting electricity.
A new generation of safety following module.
Technical Parameter
Model i3 Linear
Working Area 600*600mm
Laser Power 2000w/1500w/1000w
X/Y-axis positioning accuracy 0.01mm
X/Y-axis repositioning accuracy 0.004mm
X/Y-axis Max. linkage speed 120m/min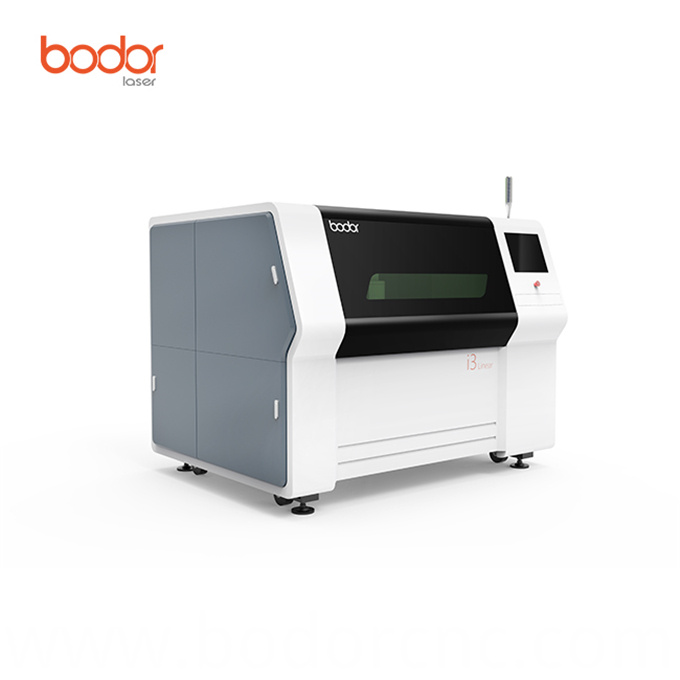 Product Categories : Laser Cutting Machine > Laser Metal Sheet Cutting Machines