Brief Introduction
The equipment adopts linear motor, compact structure and low power loss. Without mechanical contact, friction force is smaller. Smooth movement, high position accuracy and repositioning accuracy, higher speed and acceleration. Fast reaction speed, high sensitivity, excellent follow-up performance, safe and reliable, long service life, low motion noise. High efficiency and cutting quality, suitable for ultra precision cutting.
Carbon Fiber Laser Cutting Machine For Metal has safety following module,laser head keeping distance with work piece in cutting process can reduce collision risks. It will stop cutting when colliding plate. The safety following module reduces accident rate and improves cutting performance.Carbon Fiber Laser Cutting Machine For Metal is suitable for cutting carbon steel, stainless steel, aluminum, brass and alloy metal materials.
Features
Linear motor makes cutting more precise.
Marble countertop is more professional.
Full enclosed design,360° protection.
High speed, high acceleration, high accuracy.
Air jig makes position more accurate.
Small processing area, flexible and space saving.
Strong stability, high precision, 20 years without deformation.
More convenient for connecting electricity.
A new generation of safety following module.
Technical Parameter
Model: i3 Linear
Working Area: 600*600mm
Laser Power: 2000w/1500w/1000w
X/Y-axis positioning accuracy: 0.01mm
X/Y-axis repositioning accuracy: 0.004mm
X/Y-axis Max. linkage speed: 120m/min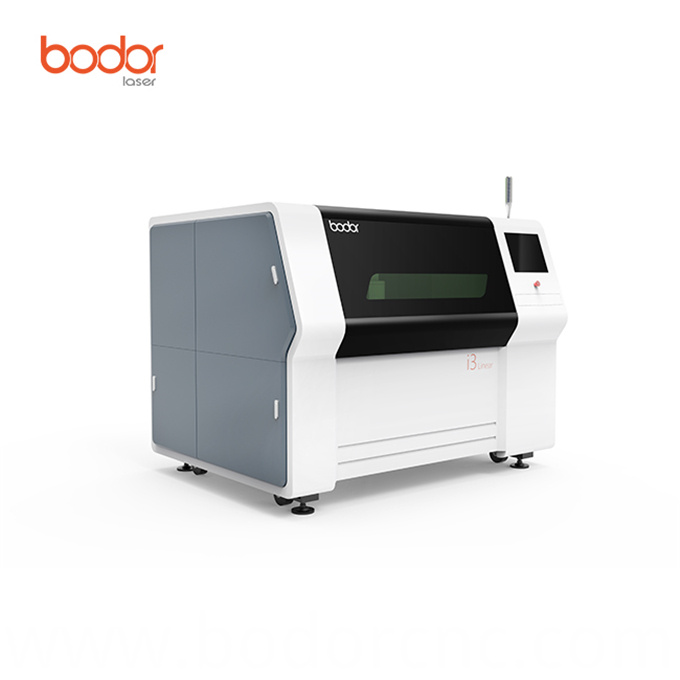 Product Categories : Laser Cutting Machine > Laser Metal Sheet Cutting Machines