Brief Introduction
Portable Laser Metal Cutting Machine is more convenient for connecting electricity. Single-phase power supply can ensure the normal operation of equipment. This function makes machine connecting the power more convenient, and the machine could work in various places. Automatic lubrication system provides timing and ration lubricating oil for equipment to ensure its normal and high speed operation, and owns functions of abnormal alarm and liquid level alarm. The system greatly enhances cutting accuracy and effectively extends service life of transmission mechanism. Portable Laser Metal Cutting Machine is suitable for cutting carbon steel, stainless steel, aluminum, brass and alloy metal materials.
Features
Full protection design, Sealed working space.
Strong stability, high precision, 20 years without deformation.
Drawer-style work platform makes operation simple and convenient.
WIFI remote intelligent assistance.
Auxiliary gas low pressure alarm function.
Elegant curves and compact design make the operation easier.
More convenient for connecting electricity.
A new generation of safety following module.
Intelligent alarm system.
Technical Parameter
Model i5
Working Area 900*1300mm
Laser Power 3000w/2000w/1500w/1000w
X/Y-axis positioning accuracy 0.03mm
X/Y-axis repositioning accuracy 0.02mm
X/Y-axis Max. linkage speed 60m/min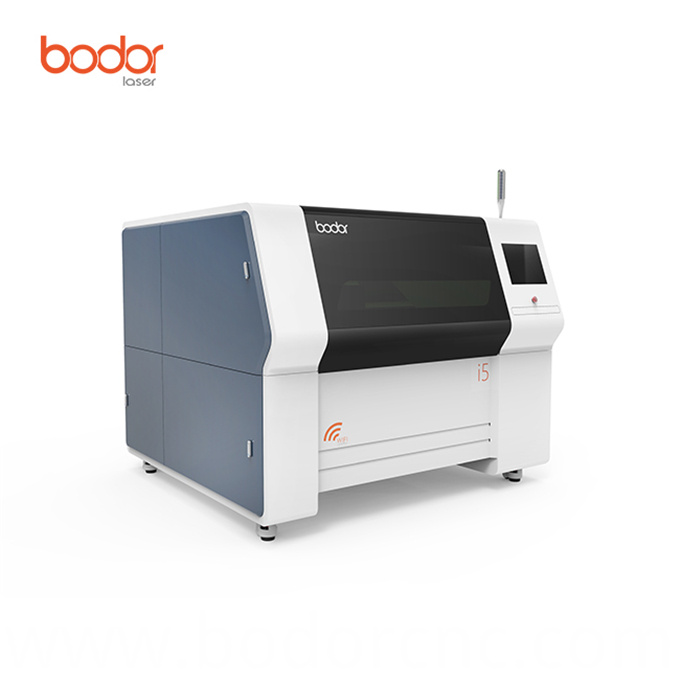 Product Categories : Laser Cutting Machine > Laser Metal Sheet Cutting Machines