Brief Introduction
WIFI wireless control To provide speedy service, we add WIFI function for our technician operates troubleshooting and adjusts parameters remotely.
Designed multi-function trolley can do loading and unloading work at the same time, vacuum grip device can uplift weight up to 220kg, significantly reduces the labor intensity, and improves the work efficiency. When needed, loading and unloading can be operated by multiple devices at the same time, which can be concatenated, modular design is meeting the current design trend, improves work efficiency. It is available for one person to operate several devices together

Laser Cutting Machine price in india free your hands, Focal length is controlled by operating system. We don`t need to do manual regulation, which effectively avoids errors or faults caused by manual operation. When replacing different materials or different thicknesses sheet, manual focus laser head needs to adjust focal length manually, very inefficient; auto focus laser head can read system storage parameters automatically, very efficient.It is suitable for cutting carbon steel, stainless steel, aluminum, brass and alloy metal materials.
Features
A cast iron bed lasts forever.
The machine accuracy could maintain for a long time, and no deformation in a life cycle.
Focal point will be automatically adjusted in cutting process to achieve the best cutting effect of different thicknesses sheets metal.
Integral steel mold pressure casting, light, flexible and efficient
Independent R&D operating system, perfectly combines high efficiency and simplicity with inclusiveness
Intelligent travel protection
Auxiliary gas low pressure alarm function
WIFI remote intelligent assistance
A new generation of safety following module
Automatic lubrication system
Two automatic exchange platforms system.
Technical Parameter
Model E3015 E4020
Working Area 3000*1500mm 4000*2000mm
Laser Output Power 6000w/4000w/3000w/2000w/1500w/1000w
X/Y-axis positioning accuracy 0.03mm 0.05mm
X/Y-axis repositioning accuracy 0.02mm 0.03mm
X/Y-axis Max. linkage speed 140m/min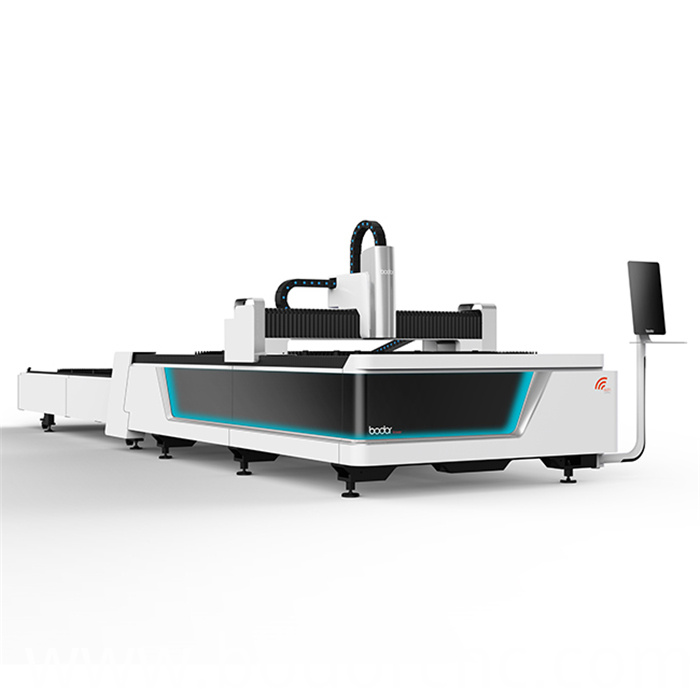 Product Categories : Laser Cutting Machine > Laser Metal Sheet Cutting Machines