Brief Introduction
Stencil Laser Cutting Machine uses Cast aluminum crossbeam, After artificial aging, solution treatment and finishing, crossbeam owns good integrity, rigidity, surface quality, toughness and ductility. Aluminum alloy`s metal characteristics of light weight and strong rigidity are helpful to high speed movement in processing, and high flexibility is beneficial to high-speed cutting of various graphics based on high accuracy. Light crossbeam can give equipment a high operation speed, improving processing efficiency to ensure processing quality.It is suitable for cutting carbon steel, stainless steel, aluminum, brass and alloy metal materials.
Features
A cast iron bed lasts forever.
The machine accuracy could maintain for a long time, and no deformation in a life cycle.
Focal point will be automatically adjusted in cutting process to achieve the best cutting effect of different thicknesses sheets metal.
Integral steel mold pressure casting, light, flexible and efficient
Independent R&D operating system, perfectly combines high efficiency and simplicity with inclusiveness
Intelligent travel protection
Auxiliary gas low pressure alarm function
WIFI remote intelligent assistance
A new generation of safety following module
Automatic lubrication system
Two automatic exchange platforms system.
Technical Parameter
Model E3015 E4020
Working Area 3000*1500mm 4000*2000mm
Laser Output Power 6000w/4000w/3000w/2000w/1500w/1000w
X/Y-axis positioning accuracy 0.03mm 0.05mm
X/Y-axis repositioning accuracy 0.02mm 0.03mm
X/Y-axis Max. linkage speed 140m/min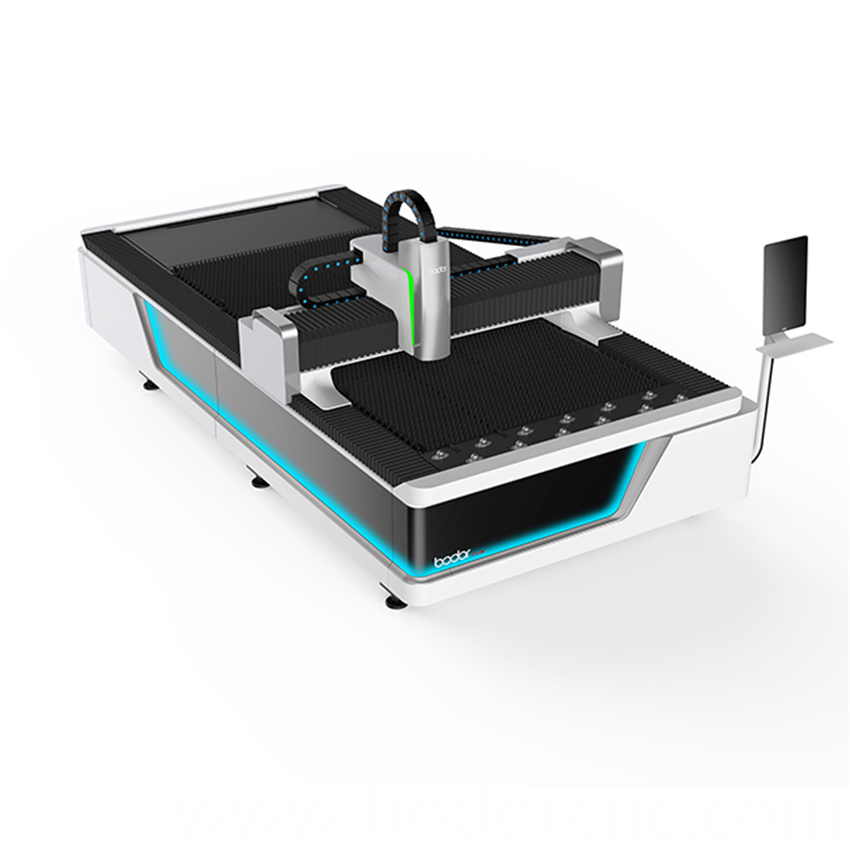 Product Categories : Laser Cutting Machine > Laser Metal Sheet Cutting Machines