Brief Introduction
The Sheet Metal Laser Cutting Machine perfect industrial design is more in line with man-machine engineering; high quality electrical software control system gives equipment higher cutting precision. The machine owns more comfortable operation, more stable performance, more durable quality, higher cutting efficiency and wider application scope.
Intelligent travel protection
Automatically monitor operation range of crossbeam and cutting parts, keeping operation within machining range. Double guarantees of fixed limitation greatly improve equipment and personal safety, minimizing the using risks
Automatic lubrication system
Automatic lubrication system provides timing and ration lubricating oil for equipment to ensure its normal and high speed operation, and owns functions of abnormal alarm and liquid level alarm. The system greatly enhances cutting accuracy and effectively extends service life of transmission mechanism
A new generation of safety following module
Laser head keeping distance with work piece in cutting process can reduce collision risks. It will stop cutting when colliding plate. The safety following module reduces accident rate and improves cutting performance
Intelligent alarm system
The system will start full abnormal alarm and push it to the interface through control center when equipment is abnormal. Finding equipment abnormal in advance and reducing hidden dangers can multiply improve the equipment troubleshooting efficiency.
Sheet Metal Laser Cutting Machine has cast aluminum crossbeam. Auxiliary gas low pressure alarm function.Light crossbeam can give equipment a high operation speed, improving processing efficiency to ensure processing quality. Sheet Metal Laser Cutting machine is suitable for cutting carbon steel, stainless steel, aluminum, brass and alloy metal materials.
Technical Parameter
Model P3015A
Working Area 3000mm*1500mm
Laser Output Power 6000w/4000w/3000w/2000w/1500w/1000w
X/Y-axis positioning accuracy 0.03mm
X/Y-axis repositioning accuracy 0.02mm
X/Y-axis Max. linkage speed 140m/min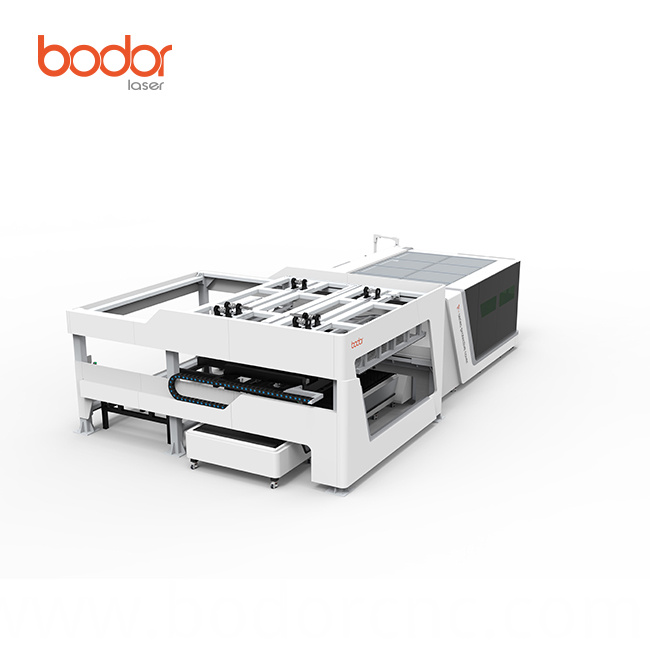 Product Categories : Laser Cutting Machine > Laser Metal Sheet Cutting Machines