Brief Introduction
1. Excellent path quality: smaller laser dot and high work efficiency, high quality.
2. High cutting speed: cutting speed is 2-3 times than same power Co2 Laser Cutting Machine.
3. Stable running: adopt top world import fiber lasers, stable performance, key parts can reach 100,000 hours
4. High efficiency for photoelectric conversion: compare with CO2 Laser Cutting Machine, Fiber Laser Cutting Machine have three times photoelectric conversion efficiency.
5. Low cost: save energy and protect environment. Photoelectric conversion rate is up to 25-30%. Low electric power consumption, it is only about 20%-30% of traditional CO2 laser cutting machine.
6. Low maintenance: fiber line transmission no need reflect lens, save maintenance cost.
7. Easy operations: fiber line transmission, no adjustment of optical path. In order to cater to the different processing demands for the stainless steel manufacturing industry.

High power laser cutting machine, use auto-focus laser head, applicable to various focal lengths, which are controlled by machine tool control system. Focal point will be automatically adjusted in cutting process to achieve the best cutting effect of different thicknesses sheets metal. It is suitable for cutting carbon steel, stainless steel, aluminum, brass and alloy metal materials.
Technical Parameter
Model: P3015 P4020
Working Area: 3000*1500mm 4000*2000mm
Laser Output Power: 6000w/4000w/3000w/2000w/1500w/1000w
X/Y-axis positioning accuracy: 0.03mm 0.05mm
X/Y-axis repositioning accuracy: 0.02mm 0.03mm
X/Y-axis Max. linkage speed: 140m/min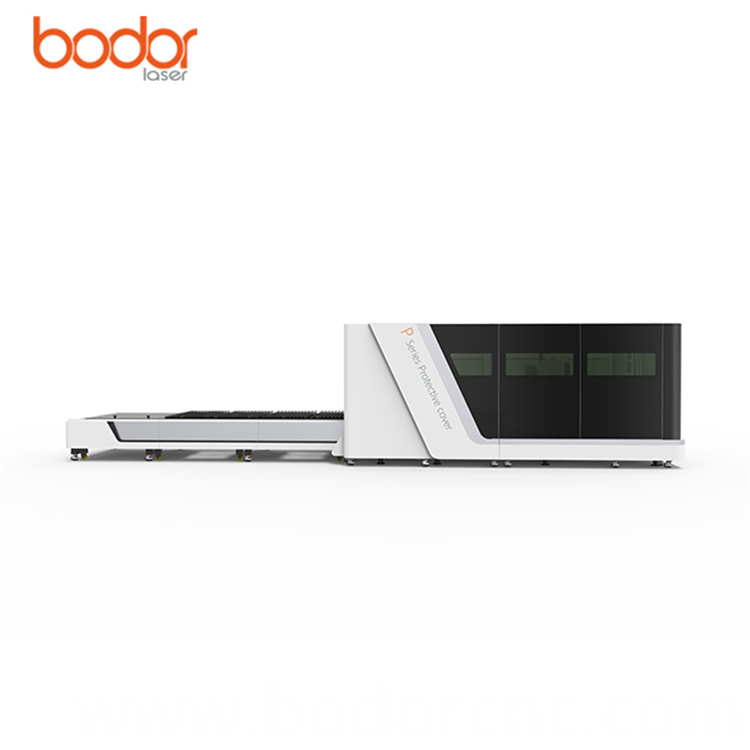 Product Categories : Laser Cutting Machine > Laser Metal Sheet Cutting Machines