Brief Introduction
High speed desktop marking laser machine has low consumption,it about 0.5kw for whole machine. High speed desktop marking laser machine can apply in many materials,such as metals (including rare metals), electroplating materials, coating materials, engineering plastics, ceramic, plastic, ABS, PVC, PES, plastics, rubber, epoxy resin, steel, titanium, copper and other materials.desktop laser marking systems combine the efficiency of laser processing with the flexibility suggested by the small-sized device. Setting little demands to the working environment, the smaller marking machines can safely perform in any surroundings and are easy to transport when necessary. A dusty industrial environment is no threat to the device, and its emission-free performance and stable power output ensure a safe workplace for the operator anywhere. In addition, it is as easy to handle as a common printer or any other usual office tool.
Fiber lasers are high-powered and can mark, etch and engrave parts of all sizes – even the minutest parts. The range of materials handled and graphic features provided by this compact devices is as wide as that of their large industrial colleagues. Any possible compromises in speed or power levels are well rewarded: Desktop Fiber Laser Marking Machine price is significantly lower but its mobility options are greater.
Features
High speed marking.
High quality laser beam.
Long lifetime.
Low consumption.
Safe.
Portable.
Technical Parameter
Model: BML20FT BML30FT
Working Area: 100*100mm(Options:200*200mm)
Laser Power: 20w/30w
Frenquency: 20KHz~80KHz
Laser Wavelength: 1064nm
Minimum Line Width: 0.02mm
Minimum Characte: 0.15mm
Engraving Line Speed: ≤7000mm/s
Repeatability Accuracy: ±0.001mm
Unit Power: <0.5kw
Laser Module Life : >100000 hours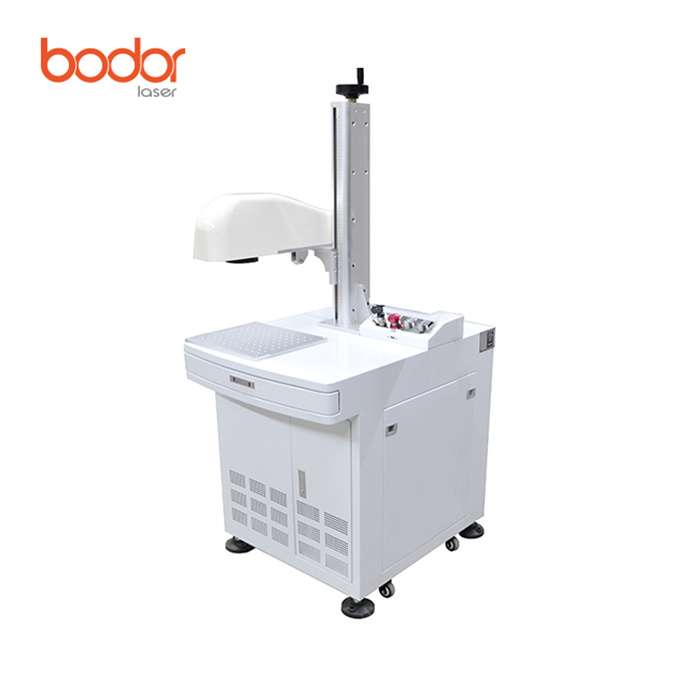 Product Categories : Laser Marking Machine > Desktop Fiber Laser Marking Machine